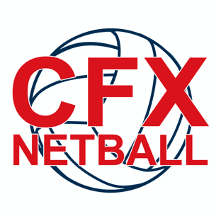 CFX Netball started as a private enterprise in 2000 as a "Centre for Excellence, to provide netball development opportunities to players who demonstrate a high level of athleticism, skill, and game understanding; this is where our name CFX originates. In 2014, to receive the England Netball club mark status, CFX Netball Club was officially formed as a Junior Netball Club in the Sevenoaks and surrounding areas.
CFX has two sections: High 5, now known as Bee Netball, for Years 4-6, and Junior Netball for Years 7-11. We train at St Michael's School, Otford, and Weald of Kent, Sevenoaks Annexe, and have sessions every night of the week to accommodate our membership, currently at 166 young people. Our coaching and club management team are professionals instead of volunteers and are appropriately qualified with many years of experience.
Our CFX philosophy is to invite players to join the club via school nominations, where possible, at an early age, entry-level Year 4, and continue through to Year 11, irrespective of their ability and development. At the end of Year 7, we assess each player to determine their most appropriate training and competitions. We do not de-select out of the club. Close connections between coaches mean that players can be evaluated at the end of each year to train and play at the next level.
Our competition programs include the highest level of netball in the county for young people, i.e., the Kent County Junior League, Rainham Girls School, Rising Stars, Bromley High School, and Sevenoaks Junior Netball League. CFX U14s are winners of the Kent County Junior League 2021-2022.
Website: CFX Netball Club
E-mail: directly, or use the website contact form